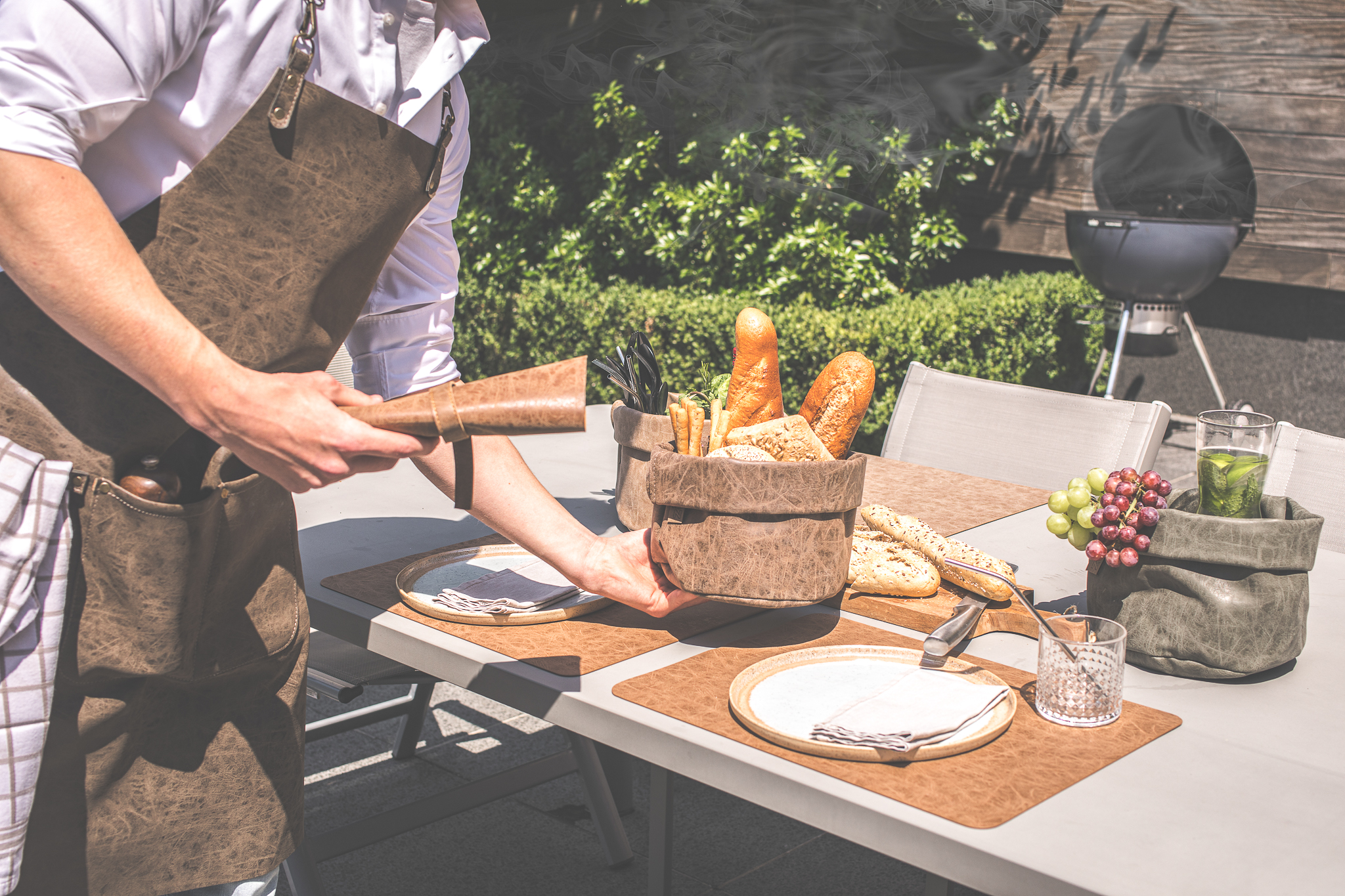 Relax & grill away
What could be better than relaxing in the fresh air? Whether you're sitting in the garden or on the beach, it's always fun to eat together or spend time with friends and family. At Tiseco we have a beautiful collection of products for spring and summer that are perfect for outdoor fun!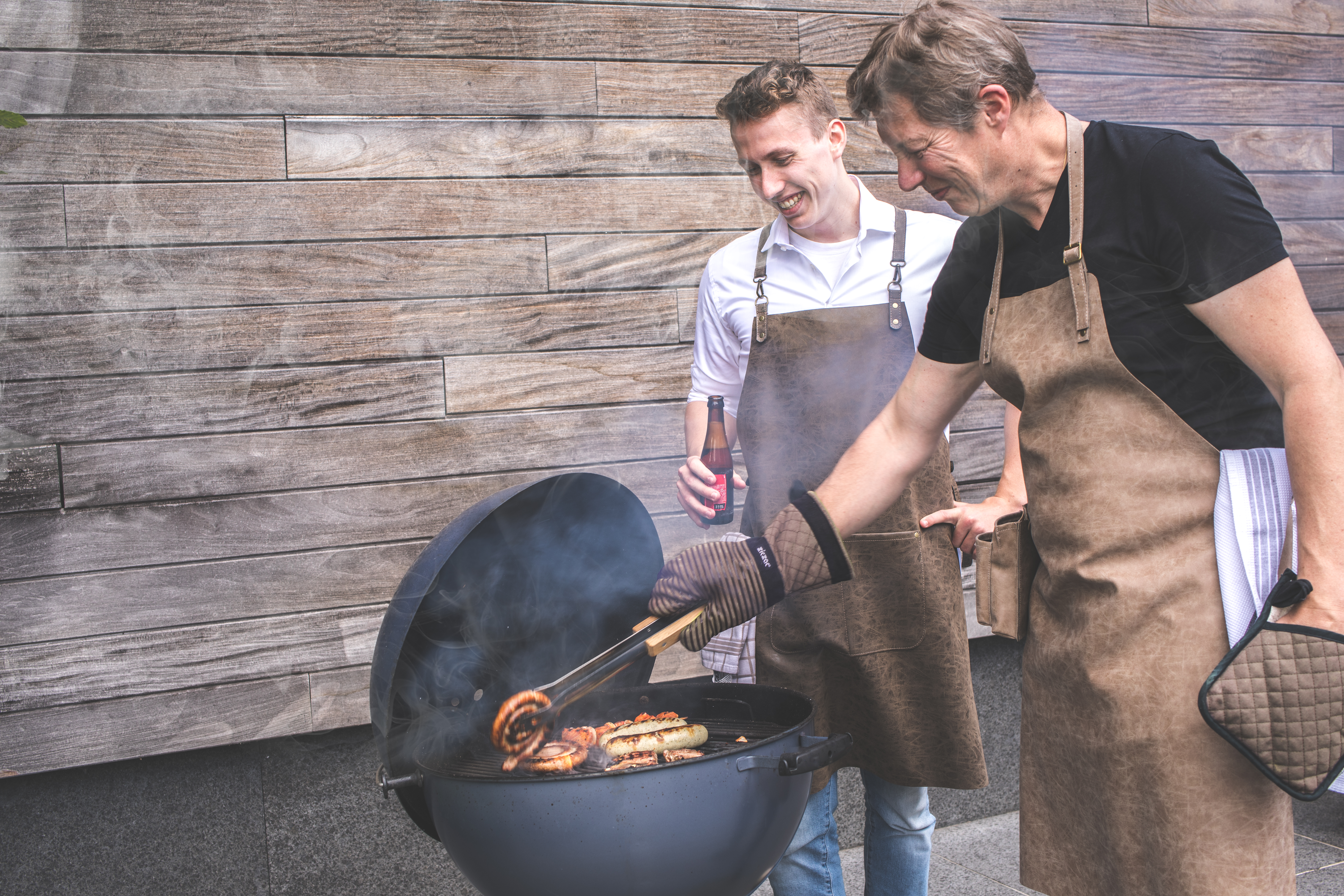 BBQ aprons
Make your outdoor cooking experience both stylish and practical with our collection of high-quality aprons. Protect your clothing from spills and stains while adding a touch of elegance to your grilling attire.
Table setting
Upgrade your outdoor dining experience with our range of stylish napkin rings, place mats and napkins. Impress your guests with perfect table setting for your next summer BBQ or garden party.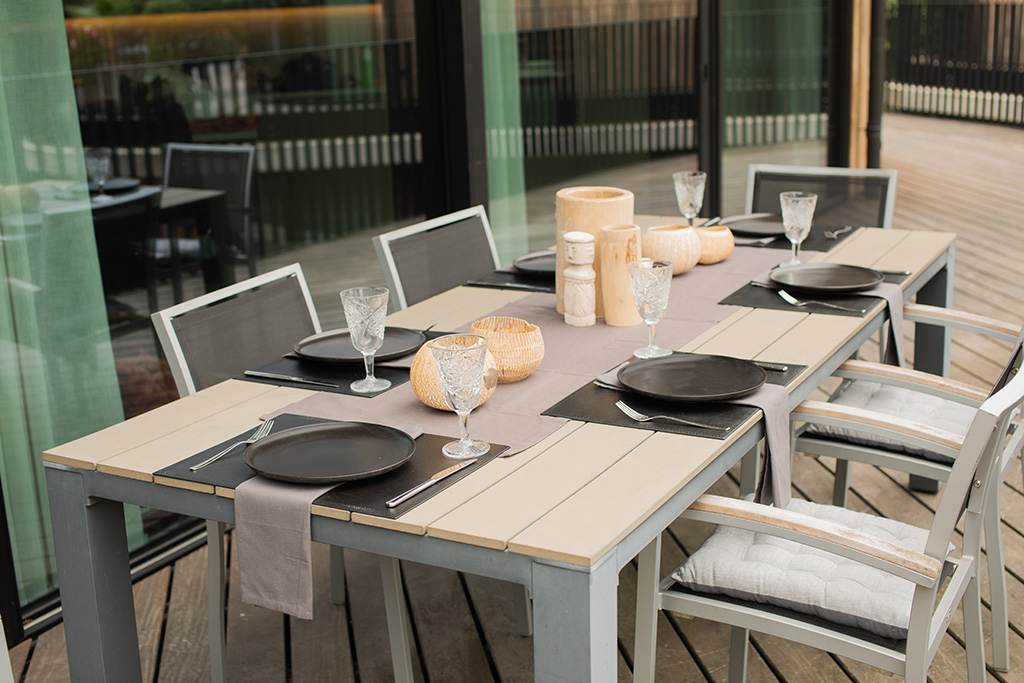 Garden accessories
Enjoy the beautiful weather outside on our comfortable chair cushions. They are not only practical, but at the same time they also brighten up your outdoor setting.